Brooks Koepka Wins LIV Golf Jeddah
October 17, 2022

8 minutes read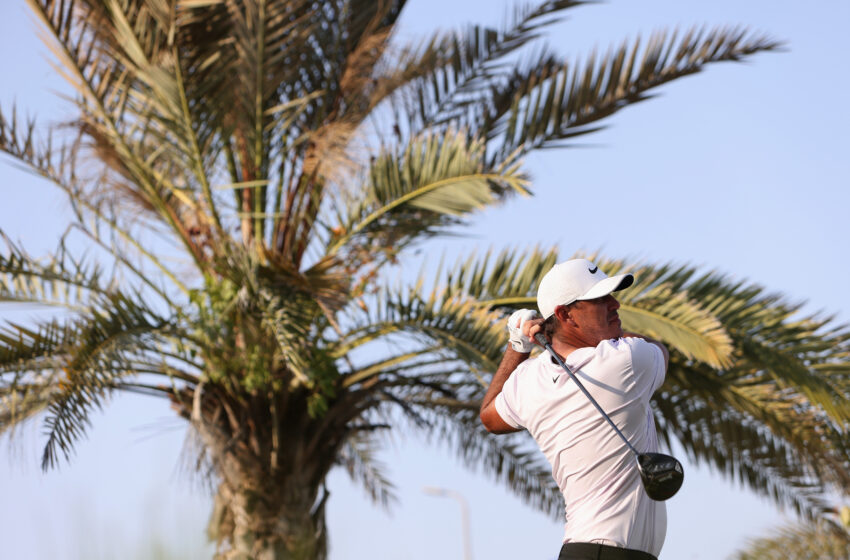 Four-time major winner Brooks Koepka won the 2022 LIV Golf Jeddah invitational Sunday on the third playoff hole over his Smash GC teammate Peter Uihlein.
It was the first professional victory for Koepka since the 2021 Waste Management on the PGA Tour, which was itself his first win since 2019.
It's been a long road littered with injuries for Koepka, who has dealt with knee, wrist, and hip injuries since the last of his major wins, the 2019 PGA Championship at Bethpage Black. That win, the second of his two PGA Championship titles, capped a ferocious run of two calendar years.
An uncharacteristically visibly emotional Koepka acknowledged the difficult stretch after Sunday's victory. "The last two years haven't been fun. It's been a long road," he said. "I didn't know if my career was over for a half-second. So it's nice to be able to come back and be able to win."
It took 57 holes to get it done, as his teammate Uihlein, playing the best golf of his professional career matched his more-accomplished teammate blow for blow down the stretch. Uihlein and Koepka each made birdie on the par-5 18th three straight times, in regulation and in the first two playoff holes as the lights went and darkness began to fall in King Abdullah Economic City.
On the third playoff hole, Uihlein finally blinked. His second shot landed the same greenside bunker he had gotten up and down from to make birdie on the first playoff hole. But this time he faced a far more difficult uphill lie, very close to the lip of the bunder in softer sand. An audible click was heard as he attempted to black out of the bunker; Uihlein later explained it was a small rock between hi club and the ball. The shot overflew the mark, and bounced quickly into the water surrounding the green.
Although a par would have been good enough for the win, Koeopka made his birdie putt, and his first LIV Golf title and the $4 million first prize accompanying it was his.
The difference between first and second was massive for Uihlein. In addition to the $4 million first prize for the week, a win would've given Uihlein second place in the season long points race, earning him another $8 million bonus. Instead, he had to settle for the $2.125 for second place on the week, and $4 million for third place for the season. Add to that $750,000 for his share of Smash's team win this week. All in all, not bad for a guy whose highest career placement in the Official World Golf Rankings is 48th.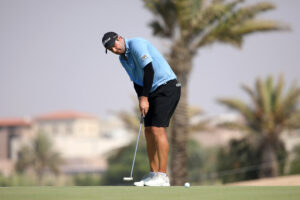 Second place in the season race instead stayed with Branden Grace despite his having to withdraw with an oblique injury in Bangkok last week. Although Grace finished outside the top 24 and received zero points again in Jeddah, he claimed tiebreakers by way of his victory at LIV Portland over Uihlien and Patrick Reed, who all finished with the same 79 points.
Reed, who had a second and a third place finish this season is the hard luck recipient of the sharp end of the tie break and gets shut out of the bonus money. He can console himself with more than $5 million won for his individual performance in his six team events, and another $3 million plus earned as part off the 4 Aces team juggernaut that captured four straight victories.
Joaquin Niemann and Sergio Garcia each missed the playoff in Jeddah by just one stroke, with Garcia shooting a final round 68, and Niemann equaling the day's low round with a 5-under 65. The third-place tie was worth $1.275 million each, bringing both players over the $4 million mark in season earnings. Garcia's fireballs finished the week at -27. Good enough for second place. Garcia's share of the team winnings has been worth an additional $1.375 on the year.
Third place team money was split between the Bryson DeChambeau-led Crushers and the 4 Aces, who tied at 26-under. Each of those two teams will divide $250,000.
Matthew Wolff, Paul Casey, and Dustin Johnson tied individually for fifth, and each took home $816,667.
Phil Mickelson, coming off his best finish on the new tour at LIV Golf Bangkok, took a step back this week, tying for 35th at 1-under for the week.
Open Champion Cameron Smith, playing in his fourth LIV Golf event tied for 21st with Dechambeau, Jason Kokrak, and 24-year-old 2021 U.S. Amateur Champion James Piot. Smith finished in 10th place in the individual standings, despite playing two or three fewer events than most of those ahead of him.
For Niemann, the T5 was his third top five finish in four events on the LIV Golf tour. His Toque GC has been far less successful; they are one of just three teams yet to earn even a share of a top three finish.
With the first individual season of LIV golf in the books, a total of 47 players earned at least $1 million individually. 50th place on the money list belongs to Marc Leishman, who earned $905,000 in only four events.
The LIV Golf Tour will have a week off before its next event, the team championship to be hosted by Trump Doral outside Miami from October 28-30.
Be sure to check back with The Golf Spectator for more LIV Golf news.