Mickelson, Three Others Drop Lawsuit Against PGA Tour
September 27, 2022

3 minutes read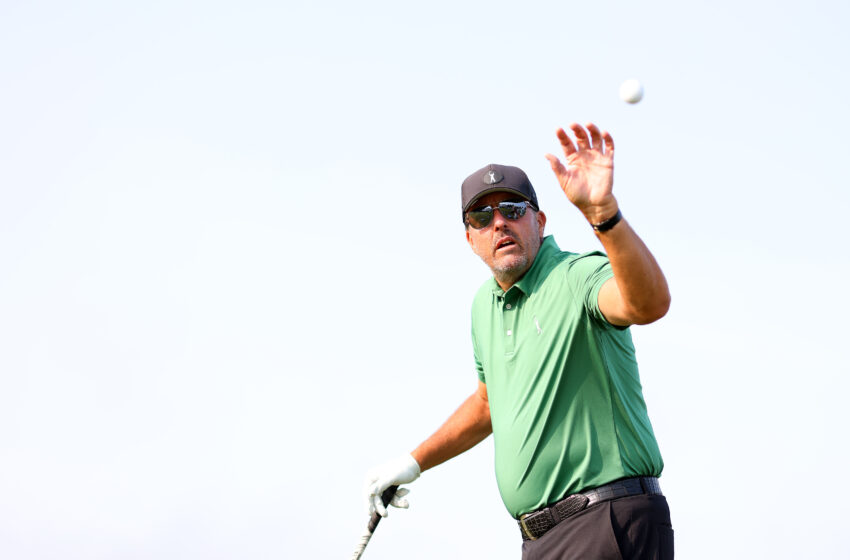 Phil Mickelson, Ian Poulter, Talor Gooch, and Hudson Swafford withdrew today from the antitrust lawsuit pending against the PGA Tour in San Jose.
The suit was filed on August 3 by 11 former or suspended PGA Tour members, Abraham Ancer, Bryson DeChambeau, Gooch, Matt Jones, Jason Kokrak, Phil Mickelson, Carlos Ortiz, Pat Perez, Poulter, Swafford, and Peter Uihlein. An amended complaint was filed on August 26, removing Ancer, Kokrak, Ortiz, and Perez as plaintiffs, and adding LIV Golf, Inc. After today's filing, only Dechambeau, Uihlein, and Jones remain as player plaintiffs.
The first early battle in the litigation was won by the PGA Tour. Gooch, Swafford, and Jones filed a motion for a temporary restraining order that would have allowed them to participate in the FedEx Cup playoffs, but Judge Barbara Labson Freeman denied that request, and the players began dropping from the lawsuit soon after.
Freeman's order denying the TRO seemed to signal she had little sympathy for the players' antitrust claims. "Plaintiffs have not even shown that they have been harmed—let alone irreparably," she Judge Freeman wrote. "TRO Plaintiffs have signed contracts that richly reward them for their talent and compensate for lost opportunity through TOUR play."
The players claim that the PGA Tour's actions in suspending them from Tour play violate the Sherman Act—the federal antitrust law—as an unlawful means to obtain or maintain a monopoly in the buyers' market for elite golf services, which is also known as monopsony power.
In the amended complaint, LIV Golf has also alleged Sherman Act violations, claiming the PGA Tour has also sought to maintain monopoly power, including by engaging in an unlawful conspiracy with the DP World Tour to exclude it from entering the market for elite golf tournament production.
The remaining parties are now in the process of negotiating protocol for discovery in the case, which will begin withing a matter of weeks. Several high profile professional golfers from LIV Golf and the PGA Tour are expected to be called for depositions in addition PGA Tour Commissioner Jay Monahan, DP World Tour Commissioner Keith Pelley, and potentially high-ranking officials from one or more of the major championships.
Trial is currently set to begin on January 8, 2024.
Be sure to check back with The Golf Spectator for more PGA Tour lawsuit news.